20B-Kindergarten Collection Assortment Set 1
Purchase
Book Dimensions:
8.5 x 5.5 inches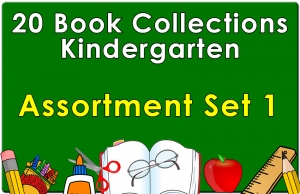 Description
This collection consists of 1 copy each of 20 different titles. These books will enhance the reading skills of your kindergarten student. This set contains books with Guided Reading Levels C.
To view any of the books below click on the individual title.
The titles included in this set are:
The titles in this set are subject to change without notice based on availability.